Single Batch Case of Cockhaisy 2022 Dry Cider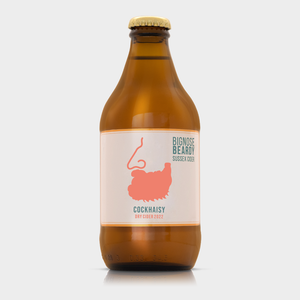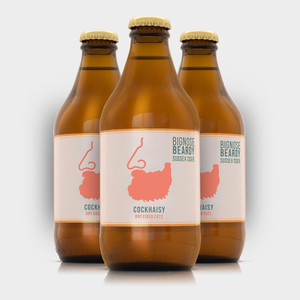 Product image 1

Product image 2

A single batch case of 2022 Cockhaisy.
Style: Dry, Real Cider.
Strength: 7.3% ABV.
Year: 2022.
Attributes: Gluten Free, Unfiltered, Unfined, Vegan, Vegetarian.
Allergens: Sulphites.
We took cider apples from the back orchard at Cockhaise Mill Farm and blended them with eaters to give a pleasing dry with plenty of complex notes. After the picking we picnicked with Roger and Cathy and friends from the Cider Club right on the edge of the Bluebell Railway while steam trains whistled by. 


FREE LOCAL DELIVERY (to TN22 1,2,4,5) or delivery costs from £8.50. We ship orders on Tuesdays and Thursdays (allow up to seven days for delivery).
Deliveries must be signed for by a person aged 18 or over. Drivers operate a challenge 25 policy: if you appear under 25 you will be asked for photo ID.
Local customers you can also collect from the Cidery on Fridays or at other times by appointment with no shipping costs.