Chocolate & Cider Pairing Box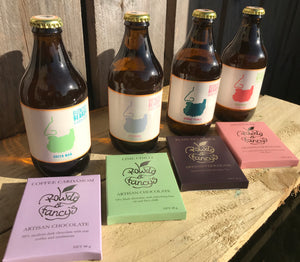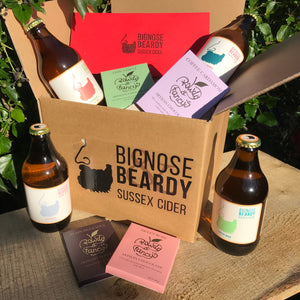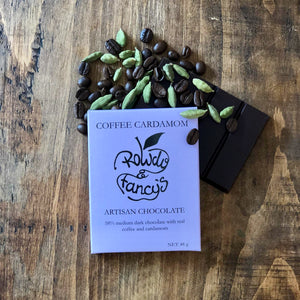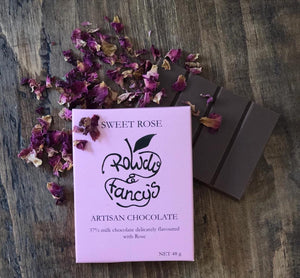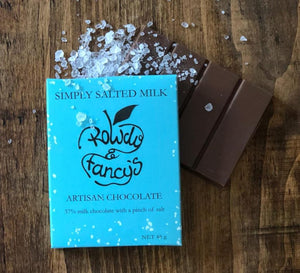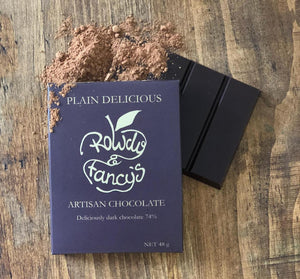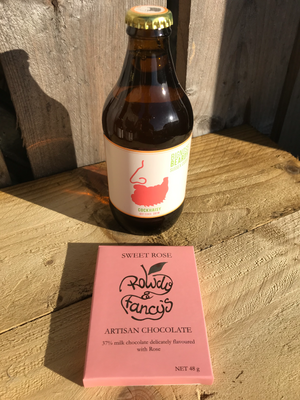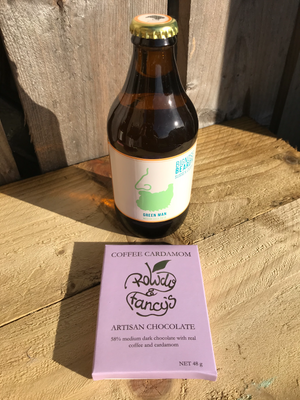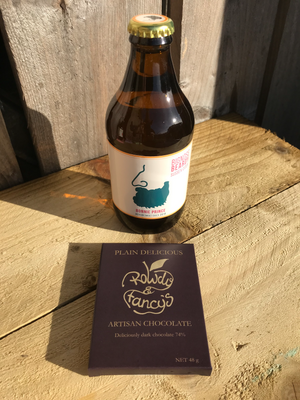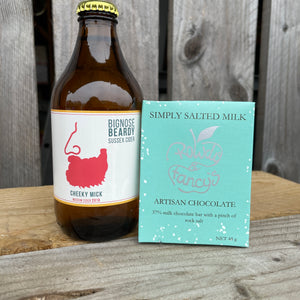 Product image 1

Product image 2

Product image 3

Product image 4

Product image 5

Product image 6

Product image 7

Product image 8

Product image 9
Product image 10

Chocolate and Cider!
What better way to tell your cider lover that you love them. (Or indeed to give yourself a well earned treat).
You may not have considered it an obvious combination and, to be honest, we were keeping an open mind... We needn't have worried, cider and chocolate are a match made in the garden of Eden. Cider is after all a wine made of apples with all the rich complexities you'd expect and it pairs beautifully with these chocolates.
Rowdy and Fancy's are an East Sussex producer based a couple of villages from us. They make exquisite organic, eco friendly chocolates by hand. Their logo features Adam and Eve and ask what would have happened if there had been a choice between chocolate and the apple. (We wonder what would have happened if the apple had fermented first). Rowdy and Fancy's couldn't be a better fit with Bignose & Beardy.
In this taster box we have paired fours ciders with four chocolates:
Cheeky Mick, Bonnie Prince, Green Man and Cockhaisy
Sweet Rose, Lime Chilli, Coffee Cardamom, Plain Delicious
The ciders interact with each chocolate differently creating a delicious range of taste sensations. This box is perfect for a cosy night in.
We recorded an online taste along session on February 15th 2021. You can see the video and access the tasting notes here (some of the combinations have changed).
You will receive four 330ml bottles of cider and four 48g bars packaged in a compostable inner bag and tucked into a cardboard box.
FREE LOCAL DELIVERY (to TN22 1,2,4,5) or delivery costs from £8.50. We ship orders on Tuesdays and Thursdays (allow up to seven days for delivery).
Deliveries must be signed for by a person aged 18 or over. Drivers operate a challenge 25 policy: if you appear under 25 you will be asked for photo ID.
Local customers you can also collect from the Cidery on Fridays or at other times by appointment with no shipping costs.